Violin Studio 

Information
Lessons are taught in English, French or Spanish, as you prefer.
Lessons are offered in time slots of thirty minutes, and are charged as follows:
Single Lesson: $35.00 (Forty Minutes only)
Four Lessons pre-paid: $125.00 ($31.25 per lesson)
Ten Lessons pre-paid: $225.00 ($22.50 per lesson)
Forty-five minute lessons are available in packages of ten lessons for $340.00.
Bookings are made up to one month in advance.
If you are unable to make a lesson, please call as soon as possible. Every effort will be made to accommodate any unforeseen circumstances that may arise; however, non-attendance without prior notification will result in a charge to your account. Your understanding in this respect is appreciated.
(Four-lesson packages are good for one month. Ten-lesson packages are good for four months. Discounted packages are non-refundable. )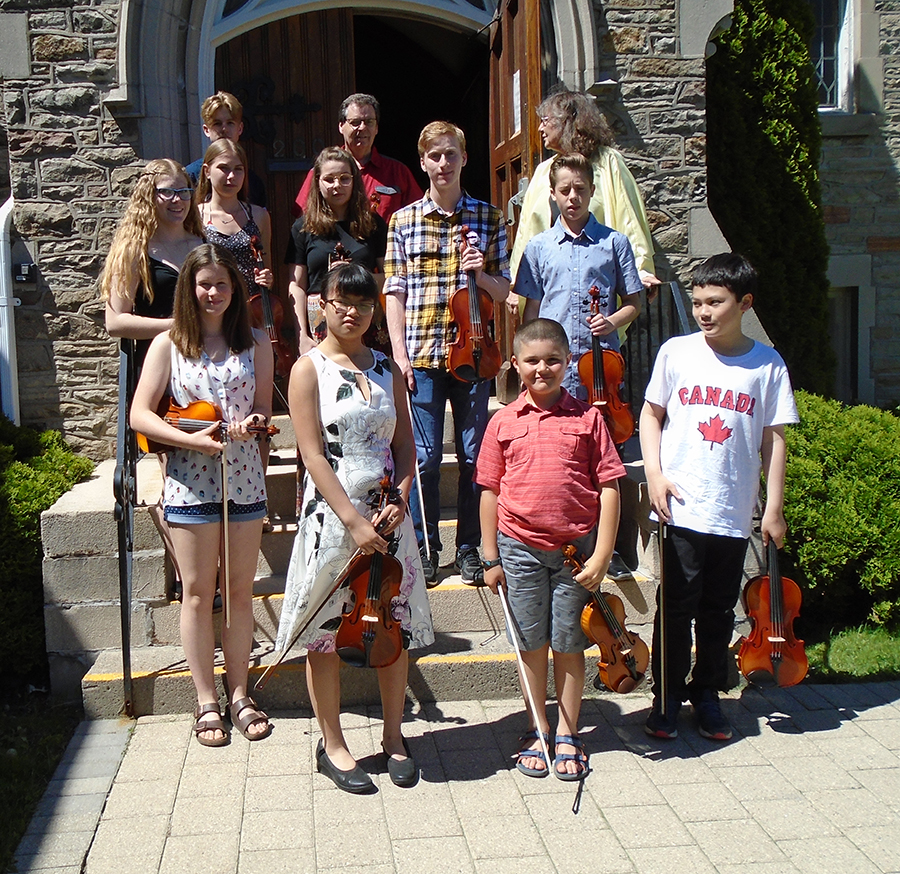 Lessons in Oshawa
Upscale Music Studios
15 Harmony Rd North,
Oshawa, ON
T: 905.926.1145